THE MEN AT THE TOP – W Bro John Parry PSGD Metropolitan Grand Inspector
Interview by W Bro Gur Samuel LGR
"Opportunities pass you every moment of every day, and you decide to seize on them or not."
That mantra is one that guided W Bro John Parry, not only to Freemasonry, but through an incredibly varied career that has taken him all over the world, from ice floes at 50 degrees below zero in the Antarctic, to operating theatres, TNA wrestling rings, living with the homeless on the streets of London, and even the cover of Hello! magazine.
"I've been fortunate", Bro John says, "some people work for a living, other people live for their work. I've always tried to embrace every opportunity that life has presented to me".
Bro John's working life began combining two of his great passions: music, and photography. Always a keen music fan, John started a student radio station at school, where the roster of DJs included future Radio 2 star Steve Wright, who was in the same year. John's enthusiasm led him to put on gigs and discos, even booking a singer by the name of "David Jones" who would later find fame after adopting the stage name of 'Bowie'.
John's love of music would frequently take him from him home in Essex to London to enjoy the gigging scene, and he would take his camera along. "Few gigs had professional photographers, so I would take band photos and sell them to the record companies". John's music photography led to a brief spell shooting fashion photography until a period of chemical poisoning from long hours in the darkroom resulted in him being hospitalised for several days, "so I quit and landed a job as a design draftsman!".


However, John never lost his creative passion and an advert in the British Journal of Photography caught his eye: an opening within the Ministry of Defence, at the Royal Armament and Research Development Establishment. His role was to shoot ultra-high-speed ballistic photography of "anything from 120mm cannons to laser-guided rockets", to enable the scientists better to understand "blast waves, flow patterns, lethality, shrapnel distribution and other aspects of the armaments they were developing".
The Ministry of Defence sent John to gain a degree in photography, and during his spell at college he became the Social Secretary putting on events and booking bands, hiring such early acts as Yes and Fleetwood Mac – the latter gig was shut down by the police after some risqué antics from Fleetwood Mac's cofounder Peter Green!
By now sporting 70s shoulder-length hair, Bro John continued to innovate within the Ministry of Defence, establishing an in-house film unit, but a new avenue opened up to him when his Chief Photographer showed him an advert for a job at the BBC as a trainee film sound recordist. Did he fall or was he pushed?
A new chapter opened as Bro John's BBC career proved to be incredibly varied, taking him around the world filming dramas, comedies, and documentaries. John explained, "the BBC' s was essentially a super factory churning out not cars but TV programmes, so each week I would work on a different programme. It could be anything: filming with the Queen on the Royal Yacht Britannia, recording gorillas in the Rwandan jungle or making a documentary with a serial killer inside Lovelady penitentiary in Texas. It was part of my daily routine".


Among the many programmes, John worked on were Only Fools and Horses, Absolutely Fabulous, French & Saunders, One Foot in the Grave, The Singing Detective, Timewatch, Panorama, Newsnight, The Wests, and Alexi Sayle' s Stuff – on the latter of which he commented, "my proud mother would never watch the actual programme because of Lexi's bad language, but she'd turn on just in time to see my credit go up at the end, hilarious".



John said he's often asked if he's met any famous people. "It's quite difficult to respond without seeming to boast as my job often involved people who, if not famous, were pre-eminent in their respective fields". John cited a large but probably incomplete list: "Tea with the Kennedys, carol singing with Henry Kissinger, softball with Jimmy Carter, filming with Margaret Thatcher, Gerry Adams, Gwyneth Paltrow, Minnie Driver, Anthony Burgess, Oliver Reed, Thomas Keneally , Pierce Brosnan, Derek Jacobi, Frank Bruno, The Who, Gary Moore, Eric Clapton etc".
John enjoyed documentaries enormously, shooting some amazing programmes which broke new scientific territory , including human foetal development and Britain's very first heart transplant in 1980 with cardiologist Sir Magdi Yacoub. Although himself needle phobic, he filmed the
acclaimed series "Your Life in Their Hands" with, among others, Sir Robert Winston, the first TV documentary series to film surgeons, scalpels in hand, going about their daily routine, a genre which is now ubiquitous on British screens.
John worked over two years on a two- part obituary film of Queen Elizabeth, the Queen Mother, narrated by Simon Russell Beale, recognised to be the finest of its genre.
One of the most dangerous assignments John filmed for the BBC was on a series called "40 Minutes", that saw the film crew embedded on Greenpeace's Rainbow Warrior with its founder David McTaggart, as they attempted to disrupt the Icelandic whaling industry. "We needed a shot from the crow's nest at the top of the mast", John recalls, "and in a gale force seven the cameraman was less than keen, but youthful foolhardiness made me volunteer. I scaled the mast up towards the crow's nest, and as the boat tipped away from me, progress was easy, like walking up a staircase; but then as the boat rolled backwards through a huge arc, the mast loomed above my head, and I was hanging out over the sea clinging on like a conker on a string. At one point through utter terror, I found I couldn't unlock my hands from the ladder. It was only sheer will power that saved my life, and I'm pleased to say that the extremely dramatic footage survived the director' s cut".
Yet, even this wasn't the most dangerous part of that particular assignment. John joined the activists on Greenpeace' s small but fast RIB to position themselves between a sperm whale and the gigantic Icelandic Catcher ship. "The crew were screaming at us to move, and their furious captain drew a revolver and began shooting. We assumed that he intended to scare us, not to hit us, but in those high seas, with both vessels heaving up and down neither of us could guarantee that we would not be injured".
"The activists still refused to budge, and with an escalating deadlock, the government sent the Icelandic Navy to confront us. They ordered us to turn back several times. After a stimulating verbal standoff, they fired a warning round across our bows. If they'd hit the inflatable, survival in those seas would have been less than 3 or 4 minutes. Suitably persuaded we valiantly decided to return to Reykjavik… where we were detained at the Icelandic government' s pleasure!".
Another surreal event occurred when filming for the BBC's Holiday programme at the world's highest waterfall, the Angel Falls in Venezuela. Landing on this remote spot entailed lots of Government red- tape and needed perfect weather conditions. After several attempts, their helicopter pierced the clouds a kilometre above the jungle floor and touched down safely. John and his cameraman had only a few precious minutes to film presenter Kathy Tayler's piece to camera before the weather changed. Suddenly, they were abruptly accosted by an enraged maniac who began negotiations by holding a gun to John's head!
After some delicate negotiating by John and his pilot, shaken but unharmed, the crew were allowed to leave, but only after being forced to surrender all of their camera equipment to the assailant. The Venezuelan Special Forces eventually recovered the equipment. It transpired that they had, in fact, inadvertently stumbled across a major drugs factory!
Eventually, John wanted the opportunity to direct programmes himself, so formed his own TV company and successfully made many award-winning programmes, scooping a well-deserved and unprecedented Golden Spire, Silver Spire and four Royal Television Society Awards.
A BAFTA nominee, John also sat as a judge for two years on the BAFTA jury.
W Bro John Parry – 5 THINGS YOU DIDN'T KNOW:
1. Designed the Royal Arch Representatives' badge, and the Hermes Logo
2. Has played guitar since the age of 12 and has gigged around the world in bands, currently playing in the function band "JP & the Reformed"
3. Has achieved the grade of black belt in karate
4. Is the proud of owner of five prosthetic pigs heads, gifted to him by comedian and actor Eddie Izzard
5. Once taught an indigenous South American tribe to play 301 with their blowpipes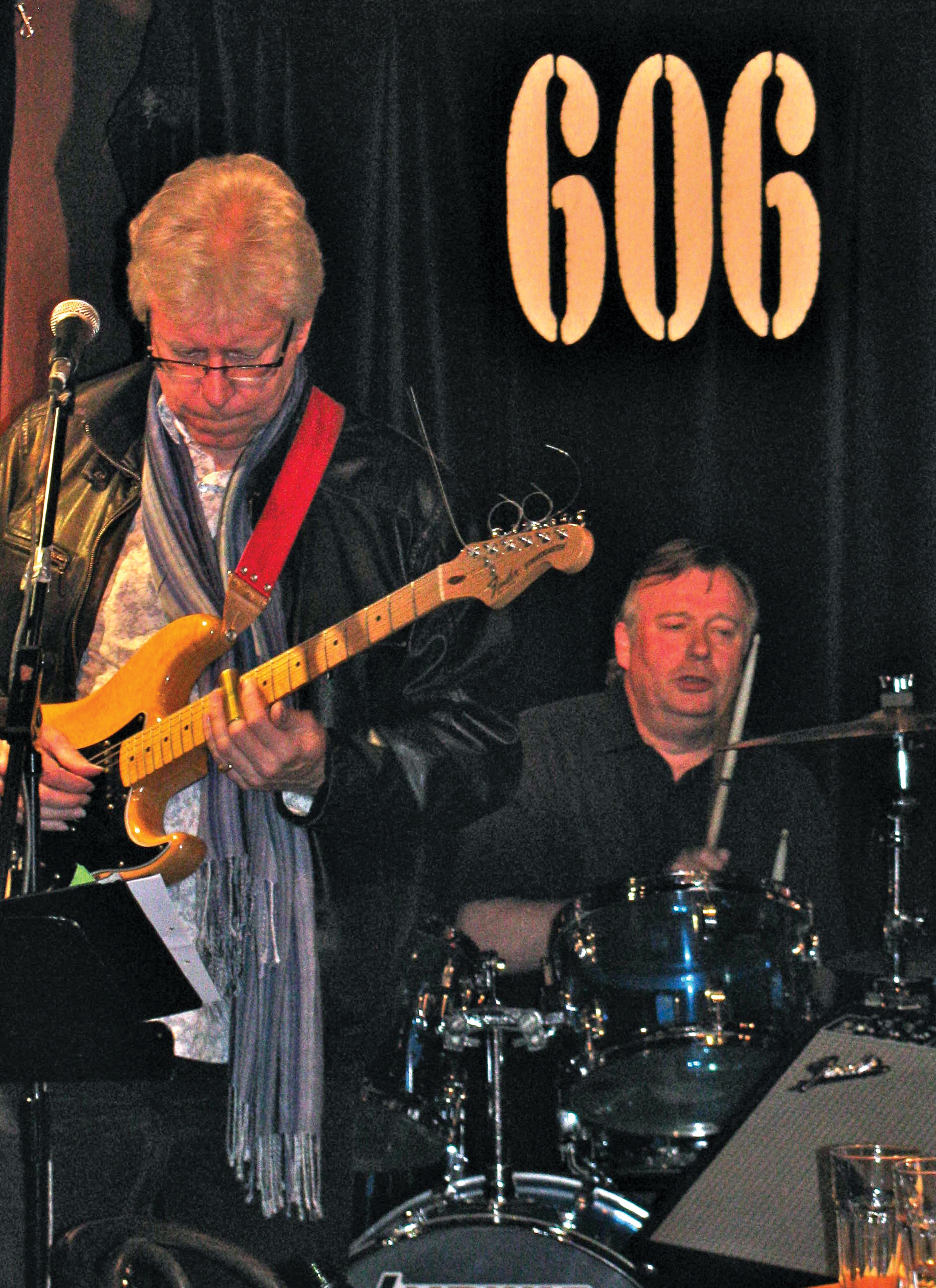 On leaving the BBC John, joined Freemasonry initiated into Henry of Auxerre Lodge No 7235 in April 1991 by a friend of his father, becoming Master in 2000 and Secretary of the Lodge in 2004, a position he held for seven years. The Lodge's Visiting Grand Officer (as was then) approached him about the Royal Arch. He was exalted into Ancora Rubra Chapter no 7747 in 1993, becoming First Principal in 2004. Bro John's first steps into Metropolitan Grand Lodge duties came when he assisted in scoping what would become Porchway. John's company previously had one of the first websites in the country.


Following on from his gig-organising days, John quickly became involved with organising Metropolitan events, helping with a boxing fundraiser held at the Grand Connaught Rooms and culminating in him still running many of Metropolitan's regular events such as the Met Mess, Summer Party and Gala Evening, as well as being the lead organiser for Metropolitan's involvement in the Lord Mayor's Show – even being interviewed live on camera by the BBC in their coverage of the 2019 Show!
Bro John became a Visiting Officer first in Craft, and soon after was appointed as a Visiting Officer in the Royal Arch. Stepping up to become a Senior Visiting Officer in the Craft he was appointed Metropolitan Grand Inspector in 2018.



Since becoming an Inspector, John found his Leading Lights sessions particularly illuminating. Informed by the discussions and feedback in those meetings, John has been on a mission to help make Freemasonry relevant for the lives of all Masons. He has spearheaded such initiatives as taking a struggling Australia Lodge No 6505 and turning it into a "late Lodge" with 21 new members, which Tyles at 7 pm, and the conversion of failing Lodges into special interest Lodges such as a London Cricket Lodge, a Lodge for F1 fans, and a Lodge for the extensive network of English Freemasons on Twitter to call home. 108 'Twitterati' have applied to date!
He hopes that these changes and initiatives, to keep Masonry relevant and engaging, inspire the Lodges within his inspectorate and right across Metropolitan Grand Lodge. Indeed, as reflected in his own life, he hopes that his Lodges "are receptive to all the amazing opportunities out there to have fun, embrace the fraternity , pursue the charitable ends that we all hold dear, and to expand our membership so that even more people can enjoy it".



---
This article is part of the Arena Magazine, Issue 40 April 2020 edition.
Arena Magazine is the official magazine of the London Freemasons – Metropolitan Grand Lodge and Metropolitan Grand Chapter of London.
Read more articles in the Arena Issue 40 here.